TWO INDIANS – A Play by Falen Johnson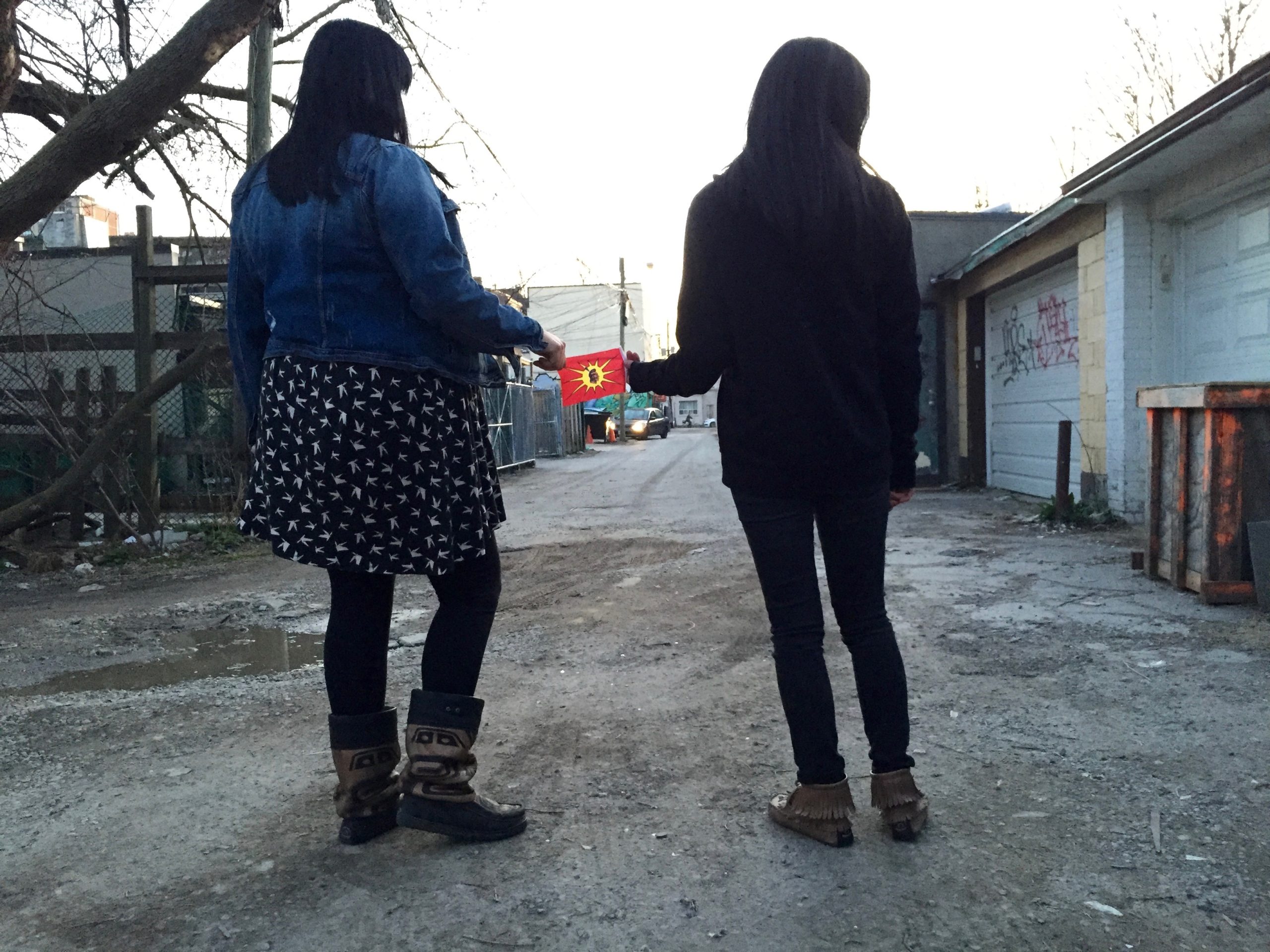 Date: June 16 @ 7PM, June 17 @ 2PM
Cost: $20.00
As part of the ONKWEHON:WE The Original Peoples Festival, TWO INDIANS, a play by Falen Johnson, will be presented at the Gathering Place June 16 and 17!
TWO INDIANS is a slow-burning, emotional family drama from playwright Falen Johnson, that tells the story of two women, and their long-awaited reunion:
After years apart two cousins meet in a Toronto alley to recreate a ceremony from their childhood, but can they remember how? When the words missing and murdered, truth and reconciliation, occupation and resistance are everywhere, how do two Mohawk women stand their ground?
Featuring two performances of this groundbreaking play, TWO INDIANS is not to be missed! Tickets can be purchased online and doors open 30 minutes prior to showtime. Mature content presented.
Presented by the Woodland Cultural Centre, the ONKWEHON:WE Original People's Festival runs from June 15 – 17, 2018. The festival celebrates both contemporary and traditional Haudenosaunee art and culture, and attendees will experience a wide variety of performances which include storytelling, dance, music, theatre, visual arts, film and educational workshops. For full festival details, click on the poster below, or visit www.woodlandculturalcentre.ca.
The Woodland Cultural Centre would like to thank Six Nations of the Grand River Development Corporation and Gathering Place by the Grand for their support of this project.
Share This Story!