Whether you are looking for a local spot to host a small conference, conduct some professional development, or celebrate a birthday – Woodland Cultural Centre has the perfect space for you!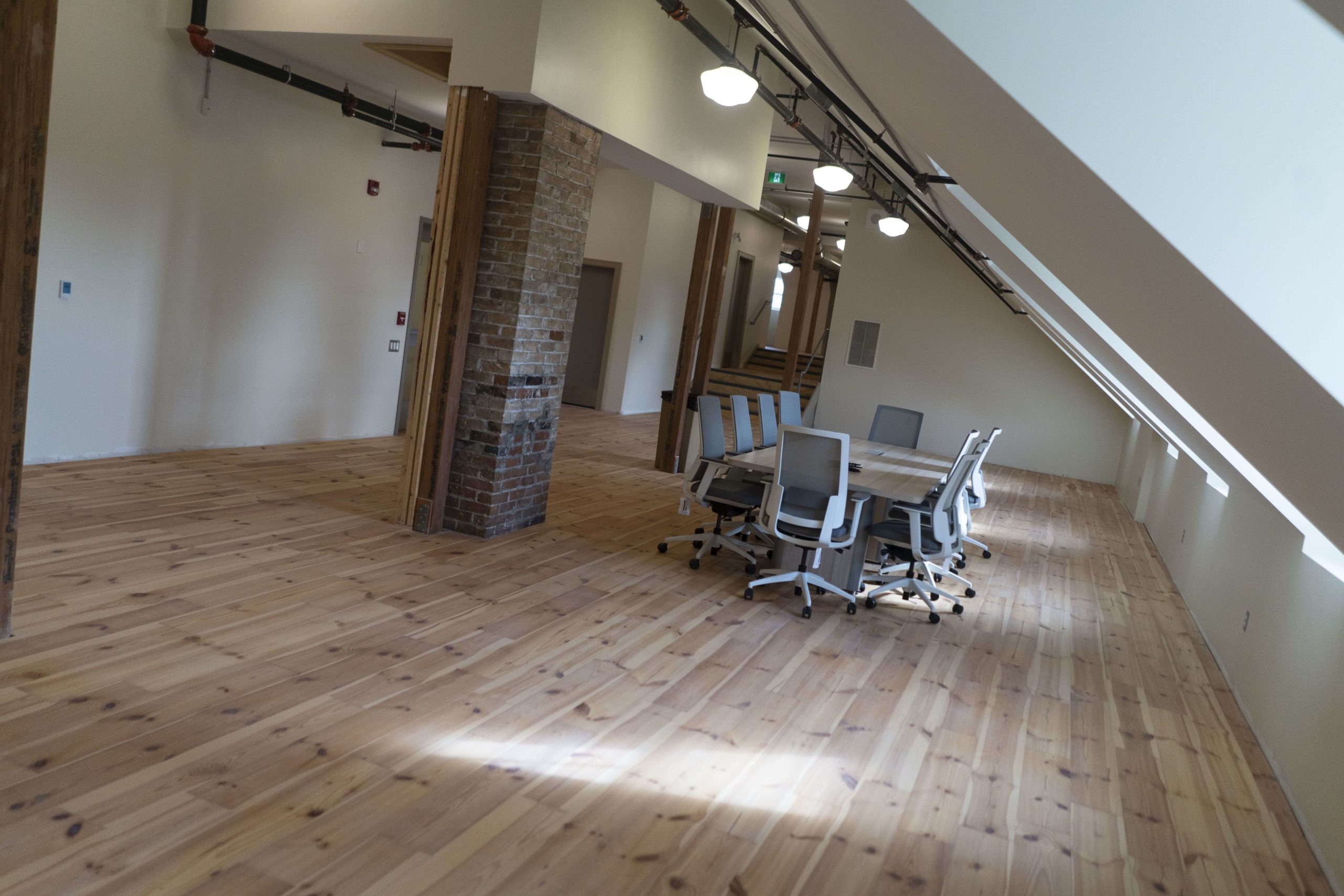 Attention: New Policy and New Price In Effect March 2022
Close to downtown Brantford, and just a short drive from Hwy 403, Woodland is easy to get to, and has the facilities to suit your needs and the friendly staff to make your experience run easily and effortlessly.
Our most popular rental is our Orientation Room. We've hosted Musical and Theatrical Performances, Conferences, Birthday Parties, Business Meetings, Fundraisers, Book Launches, and so much more. We also have 5 acres of grounds and green spaces with outdoor exhibits.
Another benefit to booking your event at Woodland? You could have access to our world-class museum and art galleries. We are happy to help you book a tour or workshop for your organization to compliment your facility rental. Let your next meeting be surrounded by history and culture at the Woodland Cultural Centre!
Please review our Rental Policy before booking!
You can find our Facility Rental Request here. Please note that this form is a request, and your booking is not confirmed until you receive a signed agreement from our Visitor Services Coordinator.
Orientation Room
Our Orientation Room can accommodate up to 125 people (theatre-style) and includes an accessible stage, full AV and lighting system, and a large projection screen for all your event needs. Perfect for a performance, conference, or large gathering, the space can be set up to accommodate your event.