Dwadwęnagá:da:t Language Centre
The Woodland Cultural Centre Language Department and Resource Centre is dedicated to strengthening, revitalizing and maintaining First Nations Languages, locally, regionally, and nationally.
The Language Department has actively worked for over 35 years with language speakers, learners, Knowledge Keepers, and teachers to produce community resources in our languages. We aim to support grassroots language programs in our communities, and across the Confederacy.
Please note that due to renovations, the Language Resource Centre is currently closed for Public Access.
Jyeya'da:t agǫgweda:se:' a'ehsrǫ:ni nęgyęh gaya'da:'

Kianna eya:sǫh Powless deyehsęna:'se:

Ahsęh sga̱he' (13) niyago̱hsríyagǫh

Ohswe:gę' gyagohdęgyǫ:. Nya:węh Kianna!
(Translation: Department logo designed by Kianna Powless Age 13 from Six Nations, thank you Kianna!)
Mobile Listening Station
Cycle of ceremonies speeches & songs (First Nations only are allowed access)
For inquiries and consent form, please contact:
Language & Cultural Coordinator: Kaniehtenhawi Deer

Email: krdeer@woodlandculturalcentre.ca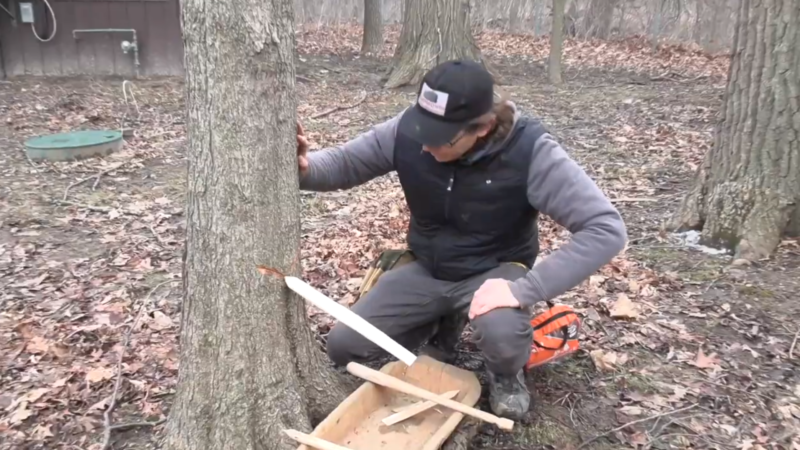 NEW! Gayogoho:no" (Cayuga) e-Dictionary
App for iPhone, iPad, Android FREE
This app contains the words that are in the Cayuga dictionary Froman, Frances, Alfred Keye, Lottie Keye, and Carrie Dyck. 2002. English-Cayuga/Cayuga- English Dictionary. Toronto, Ontario: University of Toronto Press.
Coming Soon – Keep an eye out for these new volumes in Gayogoho:ng' (Cayuga)!
Hodinohsho:ni Language Resources
Additional Resources:
Ędwa'nigǫhǫsgǫk "We Will All Have Clear Minds" Cycle of Ceremonies Workshop series in partnership with OSTTC

Beginner & Intermediate Cayuga Grammar Class in partnership with Dwadewayęsta' Gayogo̱hǫ:nǫ'

Listen & Hear Our Voices Digital Workshops Series

"Protecting Their Stories" 1st Language Speaker Video Interviews

Word of the Day (Cayuga, Mohawk, Onondaga, Tuscarora)

Cayuga & Mohawk Speaking time (Limited spots)

Language & Cultural Consultations
Please contact Kaniehtenhawi Deer krdeer@woodlandculturalcentre.ca to have your language resources linked here!