The Woodland Cultural Centre offers a variety of virtual tours, education programs, and workshops that provide interested visitors with the opportunity to learn about an assortment of topics covering the past, present, and future of Southern Ontario's First Nations Peoples.
We are excited to announce that starting October 2022 we are offering in-person programming. We will be offering 8 programs that can be hosted on-site or as a virtual option that is run on zoom by default. Each program/workshop includes grade-related pre and post-lesson resources and rubrics.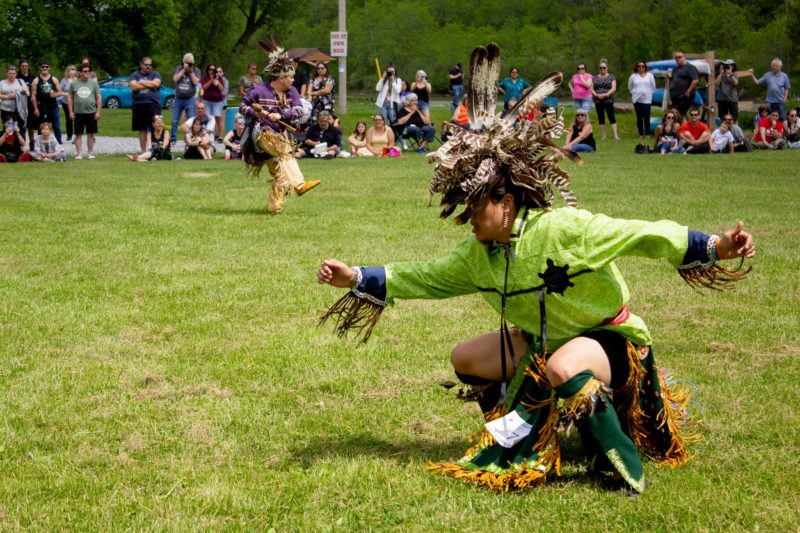 In-Person Pricing:
Guided Tours/programs/workshop:
Adults: $13.00
Seniors (65+): $10.00
Students (15-24): $10.00
Children (4-14): $8.00
Infants (3 & under): FREE
Add-on crafts: $5.00/person*
Virtual Pricing:
Schools/Charities: $300.00 for up to 40 participants ($7.50/additional attendee) with virtual capacity of up to 500 participants.
*please note not all crafts available for virtual programs.
*81+ participants require a cohost for both groups if choosing the virtual option.
**For support community (Six Nations, Wahta, Tyendinaga) pricing please contact us**
Payment
Payment must be received 30 days of facilitation. Woodland Cultural Centre is currently able to accept 4 forms of payment. A credit card can be arranged and processed over the phone or in person. EFT is acceptable for those vendors who have prior paperwork. Cash is also accepted at our Visitor Services located at Woodland Cultural Centre. Cheques can be sent to Attention: Finance, Woodland Cultural Centre 184 Mohawk St. Brantford, ON N3S 2X2. An itemized receipt will be provided to you via email. If further proof of payment is required, this can be arranged with tours@woodlandculturalcentre.ca. Organizations with a history of late payments will be asked to pay in advance.
Cancellation Notice
The Woodland Cultural Centre requires 2-week advance notice of cancellation or postponement for a tour. The 2- week time period is in calendar days (not business days). Failure to provide notice of cancellation or postponement will result in the assessment of a cancellation fee. The Board of Governors of the Woodland Cultural Centre has set the cancellation fee at $200.00. Failure to remit payment of this fee will affect a group/organization's ability to book further tours and programming of the Woodland Cultural Centre.
Changing of Numbers Woodland Cultural Centre requires two weeks notice of any change in numbers; this is to ensure that the maximum participants are not overbooked. A final count of the number of participants will be conducted by your program facilitator on the day of your tour.