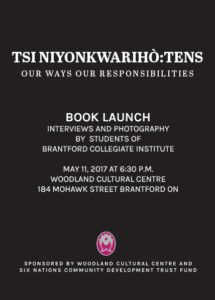 Join us May 11 at 6:30PM for the official book launch of "TSI NIYONKWARIHO:TENS – Our Ways Our Responsibilities". This amazing collection features interviews and photography by students of Brantford Collegiate Institute.
Special thank you to the Six Nations Community Development Trust Fund for making this project possible!
This event is FREE and open to the public.
Share This Story!