New Contactless Self Guided Tour Download for Woodland Cultural Centre and Online Timed Admission to Gallery and Museum
Covid-19 has been a challenging time for all of us. Safety of our community always remains a top priority. Our staff have worked diligently to create a safe socially distanced experience for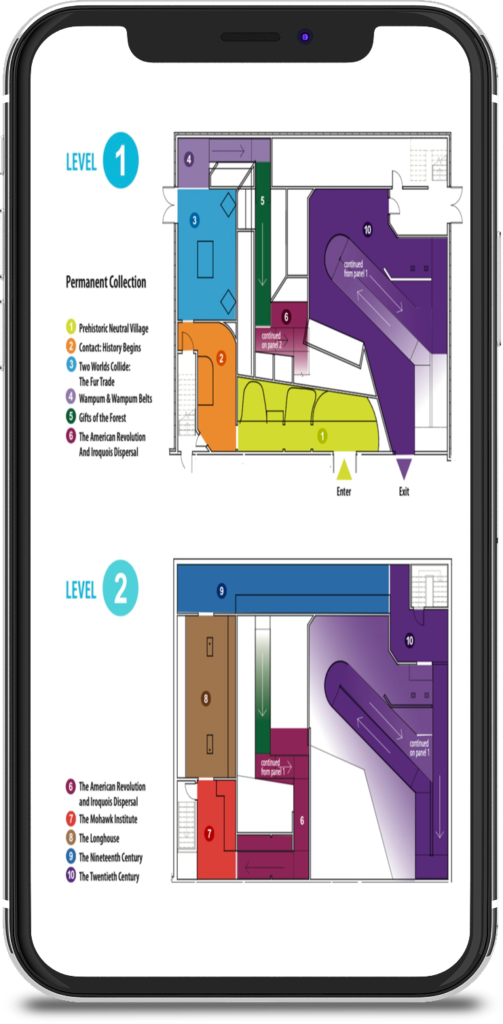 visitors to learn at WCC.  As a non-profit cultural centre that typically welcomes thousands of children and elders through our gallery and museum each year, we had to work very hard to continue to provide education, art, language and culture while still protecting all of us.
Unfortunately we are not able to offer guided group tours at the moment, however you can now buy your tickets online ahead of time, and put  the contactless Self Guided Tour on your phone or device. We want to keep everyone safe so we ask if you are feeling unwell or have had contact with someone who is sick, to stay at home. All COVID-19 protocols must be followed to protect all of us. We also provide a labelled map to guide you through each area and all social distance markers are clearly marked.
Make sure to follow us on Facebook, Instagram, and Twitter and stay plugged in with the virtual programming our team is rolling out every month.
We thank all of you for the support you've given us over these last few months. As we approach the final weeks of Quilt of Belonging being in our gallery to view, we encourage you to Download the Self Guided Tour and Book Your Admission Ticket and use our contactless process to come and see the Quilt before it heads to it's next destination. Have you seen the Quilt of Belonging Teachers' Resource Guide?
Don't forget to sign up for our Email Newsletter to read the personal message from Executive Director Janis Monture in the Save the Evidence E-Newsletter,regarding her return in the midst of a pandemic.
Contactless Tickets and Self Guided Tour:
Share This Story!