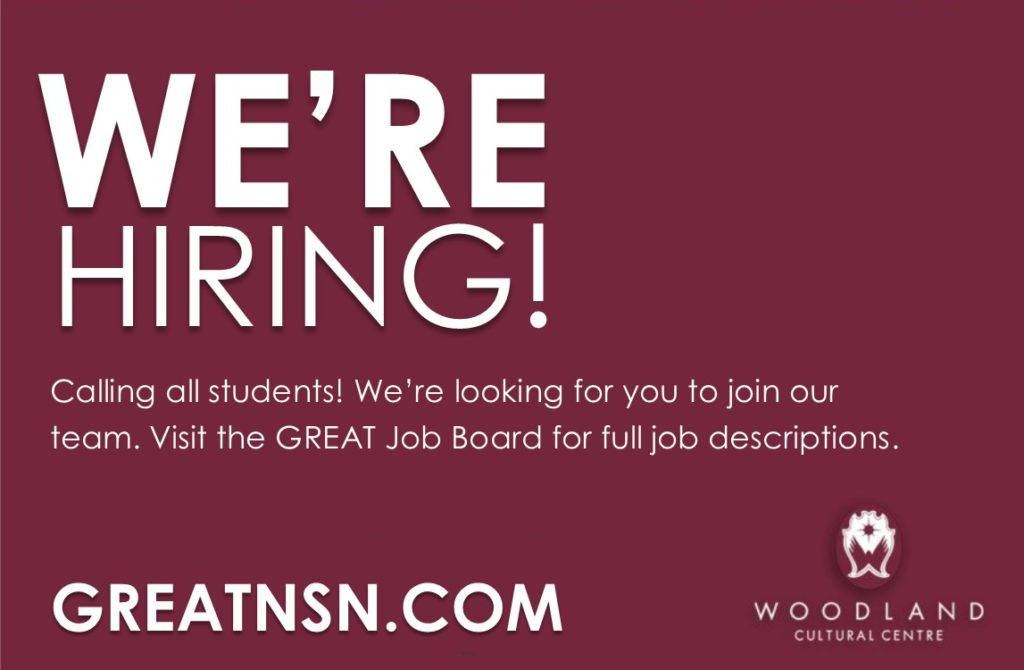 Looking for a great job opportunity this summer? Apply today to become our Visitor Services Assistant OR a Cultural Interpreter! Full job descriptions are available on the Grand River Employment and Training Student Job Board: http://greatsn.com/jobbankstd.aspx.
Apply in person at the GREAT Student Office at the Multi Trades Centre (1039 Chiefswood Rd). Deadlines are June 16th and June 19th.
Best of luck to all applicants!
Visitor Services Assistant – Job Description
Cultural Interpreter – Job Description
Share This Story!