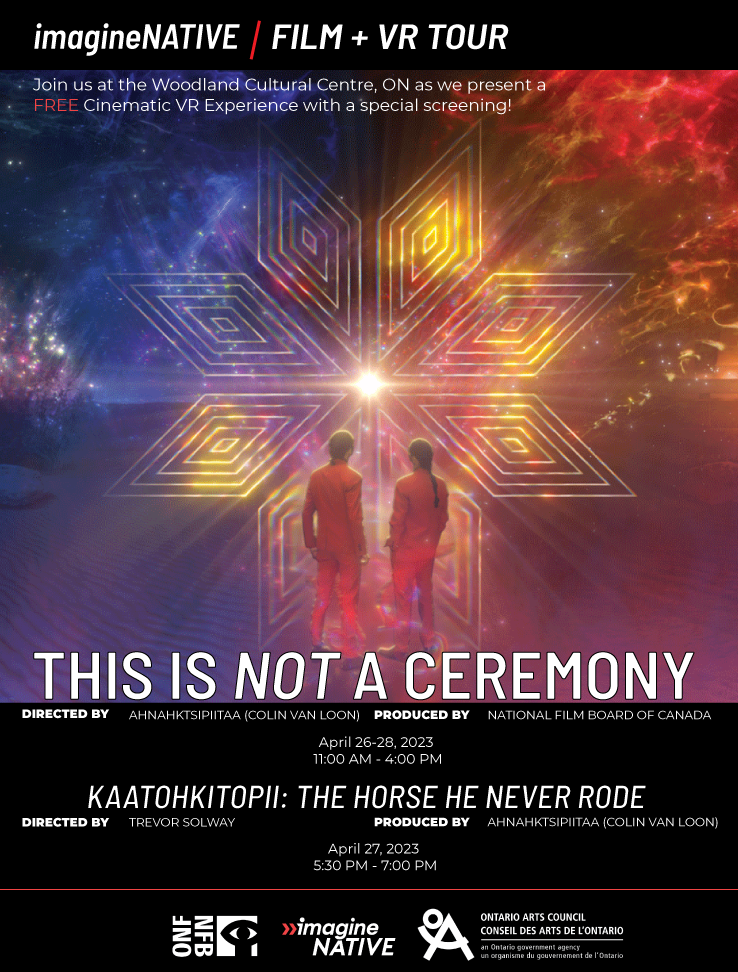 Bring your family and friends to experience the imagineNATIVE Film + VR Tour at the Woodland Cultural Centre in Brantford, Ontario, from April 26-28!
We are excited for you to join us and explore the power of VR technology to transport you to the world of the immersive VR experience, This is Not a Ceremony, produced by the National Film Board of Canada, allowing you to witness the stories of two Indigenous men wounded by the colonial tradition of systemic racism.
This one-of-a-kind experience will ignite your senses, spark your curiosity, and create unforgettable memories. Don't miss out on this extraordinary opportunity to connect with Indigenous stories through the magic of Film + VR.
Free and open to all at the Woodland Cultural Centre – come visit us at the museum!
VR Experience | This Is Not A Ceremony, directed by Colin Van Loon
Wednesday, April 26 – Friday, April 28 @ 11:00 AM – 4:00 PM