Woodland Cultural Centre is looking for 10 Indigenous artists to illustrate children's colouring books in clear black and white line drawings. The drawings are to accompany and illustrate children's stories.
NOTICE Application Deadline Extension: November 14th 2019
Black and white line drawings for children's colouring books.
Work size: 8" x  8"
Rate: $50 per image
Approximately 25 images per book
Finished works will be property of WOODLAND CULTURAL CENTRE 
Artwork must be completed by February 15th 2020.
If you are interested in applying please find the link for the application package HERE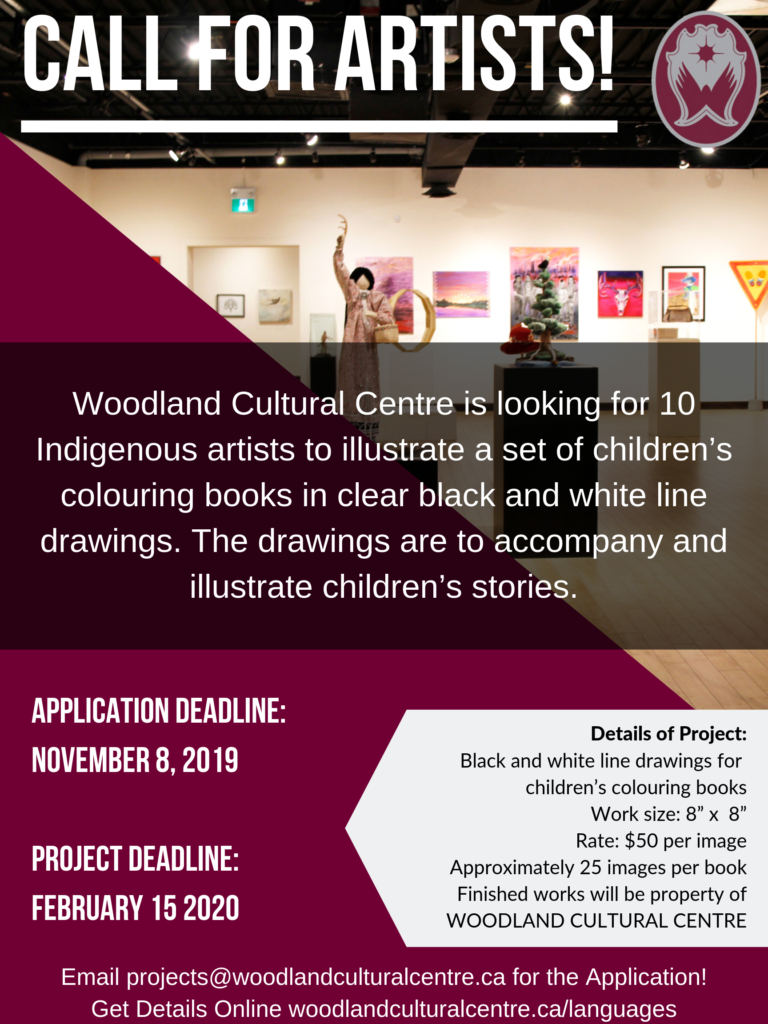 Share This Story!