Toronto Chinese Mennonite Church – Raised over $4400 for Save the Evidence and Woodland Cultural Centre
Woodland Cultural Centre sends a big THANK YOU out to the Toronto Chinese Mennonite Church for their incredible fundraising efforts for the Save the Evidence Campaign. Through their own fundraising efforts the Toronto Chinese Mennonite Church donated over $4400. which is over 880 Bricks of the former Mohawk Institute Residential School, restored.
Would you or your organization like to help?
With GivingTuesday just around the corner, we hope their story inspires others to continue to fundraise for the project as there is still a long way to go before we are finished.
For Fundraising Ideas and Support Click Here Now
During the Summer, with the aid of the Mennonite Disaster Services, over 50 youth volunteered their time at the Woodland Cultural Centre building hand crafted tables, desks, and benches for the reopening of the former Mohawk Institute Residential School.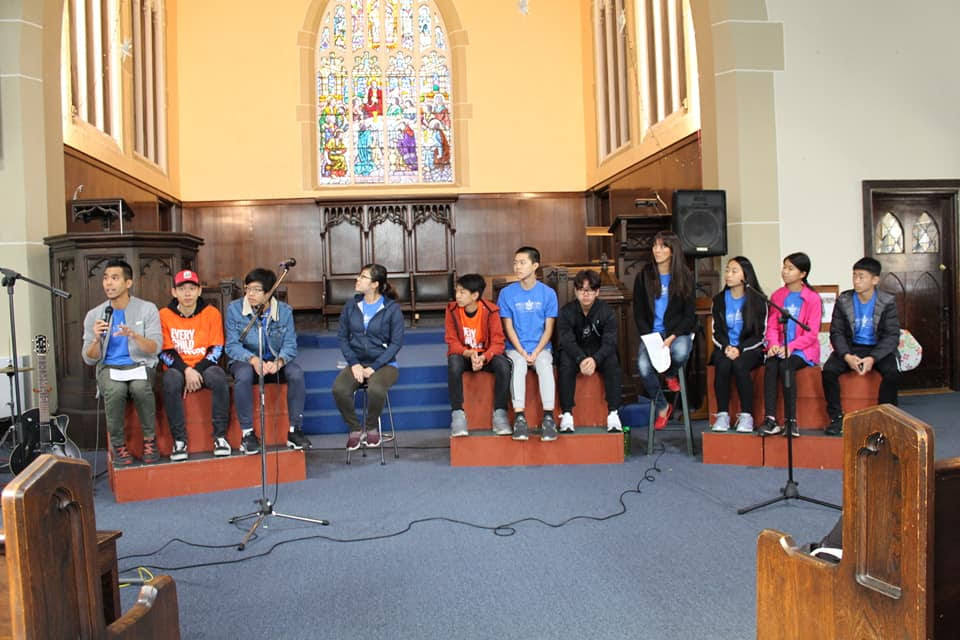 The Toronto Chinese Mennonite Church was one of the organizations that participated in the volunteer efforts.
They were so touched by the stories and their experiences, they went back to their community to raise funds and awareness. They sold Orange Shirts, and had a Soup Cook Off and were able to raise $2000 for the Save the Evidence Campaign, in their first few weeks.
But they weren't stopping there…
Total Donations  from The Toronto Chinese Mennonite Church are now over $4400.
When the organizer, Sandy Yuen was asked why she felt so compelled to support the campaign she quoted "I felt compelled by God to do something. After learning about residential schools and seeing the Mohawk Institute on our week long mission trip with our youth group, we heard first hand from survivors like Geronimo Henry. I knew we couldn't change the past but we could be part of the solution. I felt a sense of responsibility to share what we learned and help raise awareness about residential schools and the impact it has (and continues to have) on Indigenous communities with our friends, family and community.  One small step towards learning the truth and moving towards reconciliation."
What is Giving Tuesday and How Can You Help?
GivingTuesday is a global movement for giving and volunteering, taking place each year after Black Friday. The "Opening day of the giving season," it's a time when
charities, companies and individuals join together and rally for favourite causes. In the same way that retailers take part in Black Friday, the giving community comes together for GivingTuesday.
GivingTuesday harnesses the potential of social media and the generosity of people around the world to bring about real change in their communities; it provides a platform for them to encourage the donation of time, resources and talents to address local challenges.
We challenge you to "Do Good" on Giving Tuesday this year and use the hashtag #GivingTuesdayCa
The countdown to Giving Tuesday is on:

If you are planning a fundraising event please contact:
Carley Galant-Jenkins
Save the Evidence Coordinator
ste@woodlandculturalcentre.ca
We can help support and promote your events for #GivingTuesdayCa!
Want more info on #GivingTuesdayCA and what it's all about?
Watch this Quick Video!
Share This Story!