Attend our event on November 24th, 2021:
The Overthrow of the Six Nations Confederacy Council in 1924: A Community Conversation with Rick Monture
at 1PM
Join Dr. Rick Monture as he discusses his research about 1924; following the presentation, there will be time for a guided community conversation, participants are welcome to bring stories and questions about this historical moment to share with the group.
Please share this post and tell your friends and family!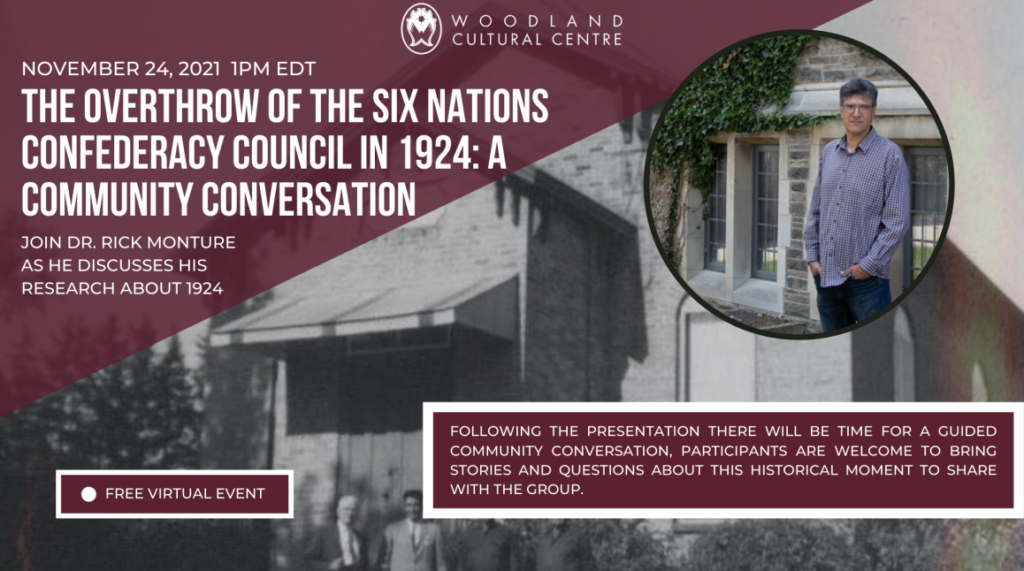 Share This Story!