First Virtual Spring Craft Fair. June 11-13, 2021
This year Six Nations organizations will be hosting, selling, and promoting Indigenous crafts, art, and products during the Virtual Craft Fair.
Indigenous Artisans and Crafters will have a whole community of support behind them and will learn critical skills to help them market their businesses in a digital age!
Woodland Cultural Centre, Six Nations Tourism, Hamilton Halton Brant Regional Tourism Association, Her Majesty's Royal Chapel of the Mohawks, and Six Nations Arts & Crafts are partnering to help you sell your products.
Learn critical marketing and business skills to keep sales coming after!
Work with our team of experts and trainers through a series of 3 virtual training workshops to share skillsets of digitizing content, social media, and ecommerce.
20 Six Nations Craft Vendors are invited to participate in the three-day online live FB event, including a month's exposure on shared media links to promote your website and attend three professional training workshops.
What accepted vendors will get access to:
NO registration/commission fee
Free Hosting and Sales Processing on the WoodlandCulturalCentre.ca website for 30 days
Promotion on 3 Day Facebook Live Craft Show event
4 Part Vendor Workshops to train on photography, websites, social media and digital sales. (see full list of workshops below)
Special Gifts and Resources for the 20 selected vendors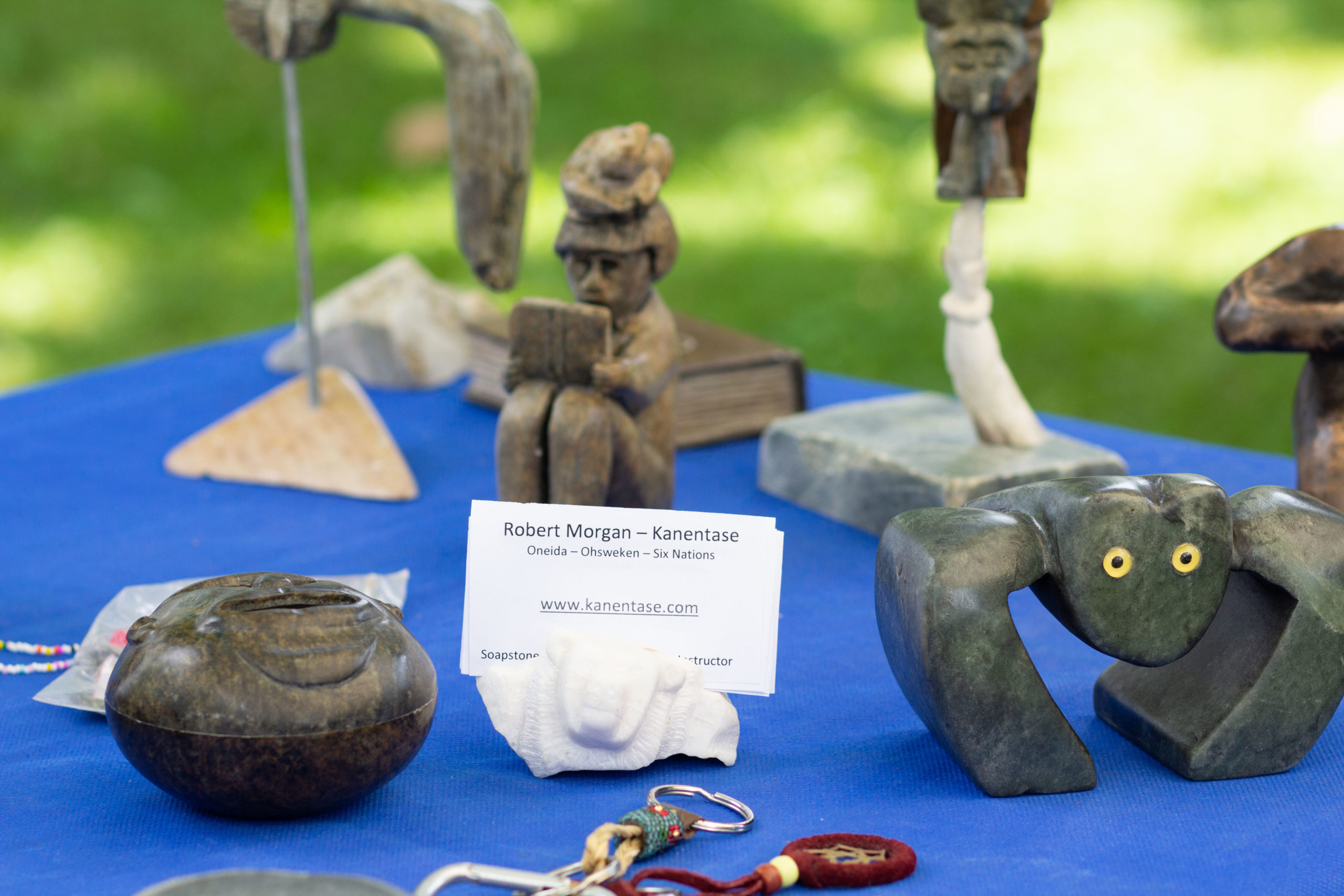 There are only 20 spots available to local Indigenous Business owners so don't procrastinate and
REGISTRATION NOW CLOSED.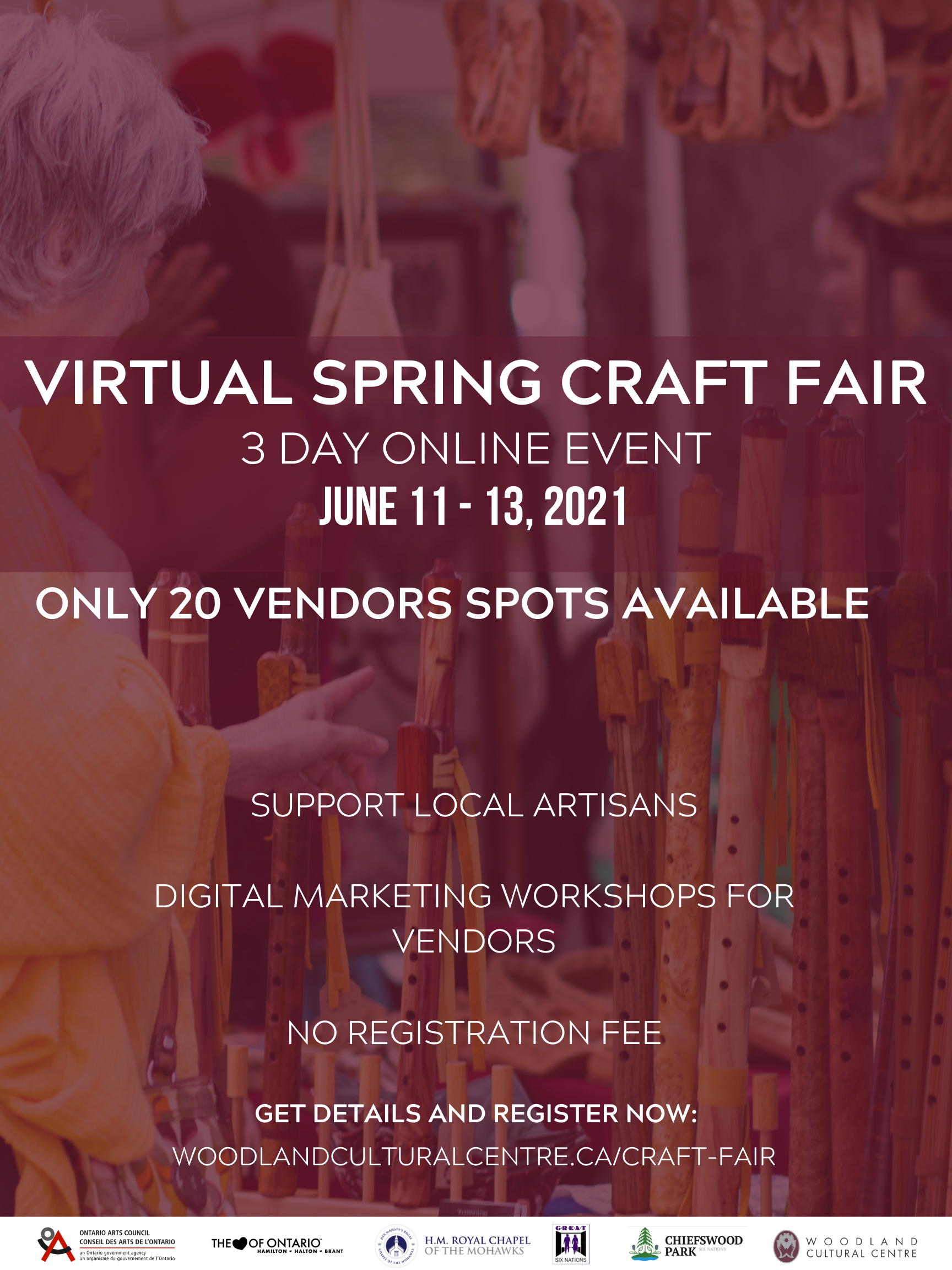 ---
Full Vendor Workshop Outline:
Webinar 1:     May 13th, 2021
Digitizing Art – Sage and Cedar, Digital Entrepreneur
Lessons on how to digitize art so it looks professional for showcasing Online
How to use an iPhone and equipment you have at home on a budget
List of affordable but reliable technology/products to enable artist to digitize their pieces of work for purposes to sell virtually/online.
$75 supply budget
Webinar 2:     May 27th, 2021
Social Media – Layla Black, Marketing & Brand Specialist
An overview of social media channels and how to grow an audience
Discuss the benefits of social media, and its purpose
Lessons in best social posting practices/ The Dos and don'ts
Going through the critical path of marketing an event online
Webinar 3:     June 17th, 2021
Building a Website – Facilitated by HHBRTA
Purpose/Benefits of having a website
The ease and steps required to build a website (9 Steps)
Examples of Website Creators and the steps to get started
A breakdown of costs associated with having your own website
What content should be on your website and how to schedule it.
The benefits and security of selling products online and shipping considerations (TBC).
Webinar 4:     July 8th, 2021
Sales & Marketing 101 – Melissa Schenk
How to maximize social media efforts through planned marketing campaigns that will result in increased traffic to your website.
A look at digital vs traditional marketing tactics, what to consider and which to pursue.
Tricks in closing a sale.
Quick reference guide to simple marketing efforts
---
Share This Story!