MONTANA ADAMS
Montana Adams is a 36 year old native from Aamjiwnaang Reservation near Sarnia ON. He studied in the Fine Arts program at Fanshawe College but has been drawing his entire life. After college he started selling his work at art, local crafts, and Powwow vendors throughout Southern ON, as well as through his business Facebook and Instagram page. Montana's preferred mediums for his pieces are Acrylic, Oil, watercolour paintings and Charcoal drawings. Montana has also begun expanding his artistic talents into Tattooing at Adams Family Ink and Boutique in Six Nations Ohsweken ON. Montana gains inspiration from pop art, or any abstract surrealism modes of art.
MICHAEL BARBER
I'm a Mohawk artist living in Port Dover, Ontario. My works deal with examination of dark realities that are rarely spoken. Memories and thoughts are never clear and my paintings reflect the layers that hide or protect our past, the things we cherish and the things we'd love to forget. Quite often in life, things that are out of our control have such impact on our lives, not physically really but emotionally, things that we will carry with us forever. The good and the bad both weigh us down and fill us up, to the point that there's no room left. Then one day, something happens that forces you to shift things, reposition and prioritize the weight to a more manageable point for the time being.
I paint on mahogany plywood and use a mix media approach. Resist techniques are used with the paint application. Gouging and scratching is done with various hand tools, shovels and hoes are used to scrape the work and expose the earlier layers to create a sense of time. Images are applied to the work by using a self developed printing technique and manipulating the cut after various applications.
The creation of a piece is a very physical activity. I get lost in the painting and struggle between layers, caught in a dilemma of exposure and protection. It's an exhausting process and yet I find it so satisfying.
SIERRA BARBER
Sierra Barber (she/her) is an Upper Mohawk/mixed artist living and working in Port Dover, ON. She graduated from OCAD University with a BFA in 2015, majoring in Sculpture and Installation with a minor in the Indigenous Visual Culture Program. Sierra's practice explores the characteristics of beeswax, oil painting and beadwork. She creates small-scale, meditative works where materials are precisely applied and built up in layers to create intricate patterns both planned and intuitive. Recent work includes the use of vintage beads which bring their own stories into the work. Sierra's professional practice has explored themes of preservation, transformation, identity and the collection of memory. Sierra will be starting her MFA in Drawing and Painting at Concordia University in Montreal this fall.
KARENOTAKIES BARNES
I am the artist behind Three Sisters Designs. My Kanien'kéha name is Karennotakies, which means she is singing around. I am
Mohawk turtle clan of Akwessne. I like using the traditional Hadenosaunee style of raised beadwork. I incorporate natural materials such as leather and wampum as seen in my work. I learned the same way many artist have, at Totas table. My grandma Donna Benedict taught me how to bead, sew, and work with leather. I've be creating since I was 15, going on 13 years all together. I started my business after my grandmother passed away about 4 years ago. She was the driving force behind Three Sisters Designs. Through creating its help me grieve and heal living without her, and I can only strive to as good of an artist as she was. It's always been a goal of mine to have my work represented in the woodland cultural center. I find it to be so powerful. A place that once took everything away from my people, such as our traditional practice of beadwork, and now being able to share my beadwork at the Woodland Cultural Center. To me,
Feels like it's something I am able to take back for my family. Resilient. All my creations and future creations can be found on my Instagram profile "Three Sisters Design". Nía:wen/ thank you.
I created both frames during a time of loss. Within the last 6 weeks I lost 3 family members. And I am a strong believer that beading is medicine. When you create beadwork you need to be in a clear mindset, no mind changers. Like alcohol, which used to be my coping mechanism. Beading the two pieces help me stay away from that. I've been able to create to help me when I'm low and down. It's helped during the heavy times losing 3 family members so close together takes you thru. It's helped me stay on the red path and sober. It's helped to make sense of the grief I'm going thru. I am very proud of both of these pieces and very proud of myself for continuing to use beadwork as medicine and being able to stay strong for my family.

Heart Frame
Flower Garden
KATENNOTAKIES BARNES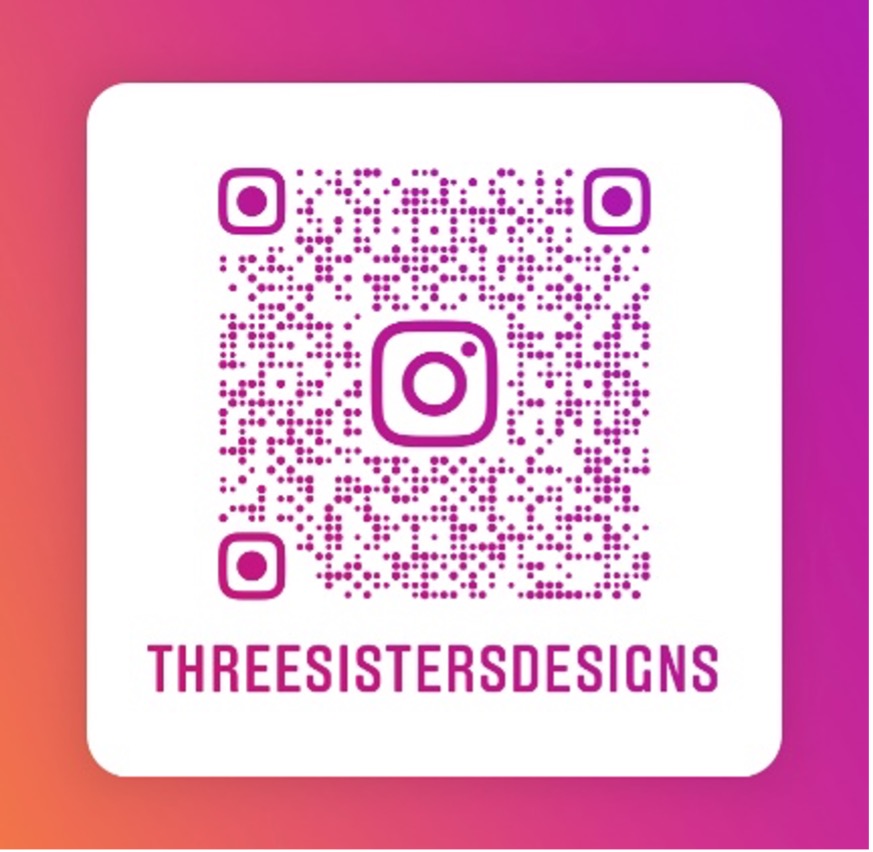 DAKOTA BRANT
 – is Mohawk turtle clan from Six Nations of the Grand River territory. She is an entrepreneur, speaker & artist; and has published 3 colouring books & teacher's guides on Haudenosaunee visual art. Brant is co-founder of Sapling & Flint, an on-reserve jewellery manufacturer specializing in gold and sterling silver, and has travelled North America & Europe over over 15 years as a speaker and consultant on Indigenous perspectives in Canada and the USA. She is a former Miss Indian World, an Indspire Laureate and holds a Master's degree in community planning from the University of British Columbia. Brant lives in the village of Ohswé:ken with her family and is a volunteer firefighter.
JESSE BRANT
Yonenyà:kenht Jesse Brant is from the Mohawk Nation Turtle Tekaríhò:ken clan and was born and raised in Six Nations of the Grand River Territory. She is a trained Goldsmith having graduated in 2009 from the George Brown College Jewellery Methods program in Toronto, Canada.
She specializes in Herkimer diamond and wampum jewellery having learned traditional wampum cutting techniques from her knowledgeable mentors throughout her youth in Six Nations.
Jesse is a Co-Founder/Lead Jewellery Designer & Goldsmith for the brand Sapling & Flint, a jewellery company she owns with her sister Dakota Brant based in Six Nations. She has also been serving the past 15 years as a professional and volunteer Firefighter in Six Nations.
This brooch is pierced with a depiction of the Sun with light beaming small arrows and large hearts in all directions. This design is a reminder of the love our Shonwatsi'a Entyekenekha Karahkwa (our Elder Brother the Sun) shines down onto Mother Earth, the light provides by encouraging everything to grow and brings light, warmth and protection to the day.

The Love Emitted by our Elder Brother the Sun
JESSE BRANT

(Sapling & Flint for both Dakota/Jesse)
DIANNE BROWN-GREEN
In my work I use acrylic paint in vibrant colours, often with bold black lines on several different surfaces such as canvas, stone, hand carved paddles, hides and birch bark.
My work is influenced by my Indigenous Roots with it's many legends and teachings along with my passion for the environment. Many of my paintings have been inspired by my life in Algonquin Park, the numerous canoe trips and long walks among flora and fauna, capturing it's beauty in my mind in vibrant images that I then put on canvas.
Each of my paintings has its own story to tell, evoking a sense of spirituality and connection to our past, the the Mother Earth and her natural world.
Selected Work Two Bears as One (A Dedication to Niizh Mukwa and his teachings)
This creation was inspired by an encounter with a bear. It wasn't one of fear, it was one of great respect because in my culture the spirituality of the bear is known as the Protector, Provider and Teacher. The fish represent the life support of the bear through nourishment, water the life support of fish and how I important each of them are to Mother Earth.
This particular work is the result of a very spiritual experience of great importance to this artist. The image has lived inside of me for quite some time and has profoundly affected who I am both as an artist but more importantly as an indigenous woman.

It came as the result of having an honour bestowed upon me at the Teaching Rocks, I was invited to feast on strawberries, to walk barefoot upon the rocks and to offer water to the woman spirit. It was an overwhelming experience of spiritual connection, both to the people of rocks and to the spirit of my father among the stars. I was filled with emotion, peace and love. I felt connected, a belonging, a profound contentment with those who were once there and those around me. I felt my spirit journey to a place like no other, like I was lifted as weightless as the downy feather of a lion floating on a still glass lake while the sun rose through the mist from a still night. This experience has reaffirmed who I am, where I come from, my purpose and my destination.

I will be forever grateful to the people of the Teaching Rocks. Miigwech

Artist Journey to the Spirit World
DIANNE BROWN-GREEN
Donald Chretien
Don was raised on Nipissing First Nation near North Bay, Ontario. On these lands he acquired a deep understanding and love for the forests and wildlife of Northern Ontario. These childhood experiences have been fueling his imagination ever since. After graduating from the Ontario College of Art and Design in 1980, Chretien worked as a commercial artist and designer for many national and international businesses, for YTV as an animator and for….
Art has been a passion for Don since his early teens, but he didn't start to find his own pathway in the visual arts until he met and was mentored by Elder, Writer and Scholar, Basil Johnson. From his teacher, Don learned to become a visual storyteller and to respectfully translate Johnson's centuries old tales through his paintings and prints. This early friendship and Johnson's teachings are still strongly represented in many of Don's artworks.
In 2007, Don left the world of commercial art to practice his own style of woodland-influenced painting and to incorporate his digital design skills into the creation of multiple series of works that were, in part, spawned from the stories he had heard first from Basil Johnson.
For many years, Don experimented with various painting styles and techniques and was selling his works at Pow-wows and Art Fairs in many parts of the country. He also started to show in group exhibitions, juried shows and at smaller galleries in the Newmarket, Ontario area.
In 2019, Don was chosen to participate in an international art and the environment symposium and mini-residency series in Bieczady and Krakow, Poland. The Broken Forest Artists' Group was founded that year and Don has contributed to many international exhibitions through this group. The Group will be exhibiting in High Park in Toronto in August, 2022 and in Campinas, Brazil in 2023. Don is also a gifted graphic designer and was contracted by the Broken Forests Group to create their logo.
For the past four years, Don has been teaching art courses at the McMichael Collection. He has also been leading "experiential" workshops where students learn by making and they learn how to connect, through artistic awareness, with nature.
Cathy L. Clause
Born and raised on Six Nations Reservation, Ontario, Canada. Oneida Bear clan, I enjoy recreating the Wampum Belts using Pony Beads.
Caitlin Cousineau
Art is the place where my soul allows me to control the chaos buried within, through darkness I find the light. A healthy creative outlet. Most of my work has the ability to grasp the viewer's eye and evokes feeling through the flow. I let my imagination run wild when I create. I let myself flow through feelings of vulnerability or doubt and by doing this, I am able to create work that makes me feel free. Art is liberating. Within it I find solace. Some of my work has a "surreal" tone to it. Where one focal point intrinsically twists or flows into another. Everything is connected and forms a natural feeling of harmonizing balance.
All my life, I have been creating and doing art of some nature. As I child I drew anything and everything I could. All of my mother's numerous Knick-knacks. I would carve bars of soap. High school came and I discovered my love for colour and finally began to avidly teach myself to paint. By the time I graduated in 2010 I had completed 2 murals for Port Colborne Highschool.
One summer evening the night before Art crawl I was working deep into the night on a painting of a phoenix. I was working in the studio that I had on the lot I live on. I worked until I was dozing off and happy with what I had accomplished.  I woke to a knock on my door around 4:30 in the morning, it was the fire marshal, and he was there to tell me my livelihood was engulfed by fire, it was too far gone to save anything. I lost everything. All of my work, all of my supplies. I managed to still make it to art crawl and made it work regardless of the situation presented. After a couple of months, I decided to ask around town for a small space to rent so that I had a place to paint. I eventually went to the church. And they helped me beyond any words could express, they sent me to the new woodcarving group that had just opened up, the church-owned building. The group's name is "Phoenix artist Group". I found that somewhat symbolic.  I met with the Master carver, Doug Maracle. They welcomed me in as a painter and soon after asked me if I would like to carve. And of course, I dove right into the world of wood carving. I found my true passion and was blessed with the best mentor I could have ever asked for.  within the first 5 months of carving, I had completed my first piece, an owl carved on a double quarter-round of ash. It was hard, but I liked to learn that way. The second piece I did was a phoenix, I titled it "Soul on Fire".
Ahsennase Douglas
Ahsén:nase Douglas is an oil painter, children's story book author and educator. His work is primarily figurative and imbued with subtle emotion.
The artist's work explores contemporary Indigenous identity, culture, perspectives and stories through the "figure". His paintings can be found within private and public collections across Canada and the United States, as well as Australia.
He is self-taught with formal training in art history and visual design, photography, computer science, social science and education.
Ahsén:nase Douglas is Kanien'keha:ka (Mohawk) with roots in the Kahnawà:ke Mohawk Territory. He is recognized by the Ontario Arts Council as well as the Canada Council for the Arts as a professional "Indigenous Visual Artist".
While he finds it amusing to watch people try to pronounce his Kanien'keha (Mohawk Language) name, he simply asks to be called "Dee".
As a Mohawk artist I've always fought against the "Artistic Reservation" that tries to keep us constrained by artistic stereotypes & non-indigenous expectations. We must be allowed to grow as artists. Our work is Indigenous not because of a style, but because of who we are.

AHSENNASE DOUGLAS
Brian Francis
Brian J. Francis of Elsipogtog First Nation in New Brunswick is an accomplished director/writer and filmmaker. His major concern is the survival of the Mi'kmaq people and their culture. Brian is a Mi'kmaq language interpreter providing support to the general public as well as the parliament of Canada.
Brian's paintings are mainly a reflection and depiction of his dreams and visions. Highly spiritual in nature and deep in texture and color. His paintings "come from" a different plane and often resonate with a deeply spiritually minded audience. Ancient Spirits as been extremely well received while showing in various art galleries in Atlantic Canada. The artist as been profiled in numerous newspapers and magazine article and online reviews for this work.
Brian Francis' work has also been featured in the exhibit Wabanaki 2021 and 2022 both in Fredericton NB as well as in Yorkville Village in Toronto. This year, Brian's paintings were part of a projection art installation on the City Hall of Melbourne Australia.
For many years, Brian has been involved in the arts, in music and visual art . Brian managed the Juno award-winning aboriginal recording artists, Eagle Feather. He was considered a pioneer in Aboriginal music production, bringing Native Music recording artists Eagle Feather to the Juno Awards. They were the first Aboriginal group to be nominated.
Since his entry into television Brian, has produced, directed, and written over 70 half hour documentaries along with two feature length documentaries.
His nature photographs are also very well appreciated and are the main subject of a publication entitled "Between Two Worlds – Photographs and Spiritual Quotes by Brian J. Francis".
Brian maintains focused on his personal mission statement to "bring positive awareness of his people to mainstream Canada". He spearheaded the development and production of the APTN series, Eastern Tide and Circle of Justice, which screened at 17 film festivals around the world, debuted at the Smithsonian Institute and aired on APTN, CBC and IFC. Brian then went on to direct The Sacred Sundance for National Film Board of Canada.
My Artwork is probably an area of the art world that is rarely explored. The concept of "Spirit" is an area that is quite prevalent in my world. I practice my traditional Native spirituality and I connect with my ancestors through ceremony. Oftentimes the ceremony may be by myself, other times I may be with a group. I feel that the one thing that people misunderstand is the connection with the ancestors from the world we live in and the spirit world, The Ancient ones.

When in ceremony the spirits are summoned to come to the ceremony to listen to my prayer or the ones that are participating, and they are asked to participate with us and to listen to our intention and then take them to the spirit world upon their return.

I share this to give an idea of where the inspiration for a lot of my work comes from, it is when I am in a spiritual realm that I receive visions, and they somehow transform into "beings" within my art. Oftentimes I am not even aware of what transpires within or without.

I let them go through the transformation through my brushes, and I am just a tool for them to speak. I follow the journey and become one with the experience and at the end of the process is the piece that comes out.

I also have many dreams that may reveal a piece of work. If I remember the dream, then I feel that it is a piece that needs to be revealed.

The art work, my process and the way I work may not be an orthodox style, I really do not see myself as an artist because I rarely set out to go and paint a painting, they usually just happen. people often say that I'm Channeling. I didn't understand what that was until I was told that is what it might be. The same applies to my written work, where I do not know where the words and the messages come from, I now believe they are from Spirit and that someone somewhere needs to hear those words.

 So, from all of this comes my work as a "visual artist". I have received some very moving comments and I am grateful if my work causes some emotion in some one that may be looking at my work.

I decided to call this exhibit "Ancient Spirits" because I believe it is from that realm that the works come from. I hope that I can honour the ancestors and express and honour what it is that they reveal in a respectful way. It is to them that I pray to. Emset Nogemag (All my relations)

 Ancient Spirits Series
BRIAN FRANCIS
Michele General
Michele (Shel) General is Tuscarora, Six Nations of The Grand River. She is a lifelong artist in graphic design and photography.
Jordan Gibson
 Jordan Gibson is a Mohawk/Cree/Métis artist from Six Nations, who has been drawing since he was very young. He is a self-taught illustrator and has recently moved into painting with acrylics. His art is inspired by Haudenosaunee culture, his advocacy for Indigenous rights and landback, sci-fi and horror. This is the first time he will be releasing his art for the public.
The image contains 5 faces and 3 skulls with various scenes and spiritual messages hidden within. bones are about life and death. The stories that are buried deep. While I was painting this, I was trying to evoke powerful emotions by combining facial expressions with symbols. The Symbols represent a story and the faces a storyteller. Each story has both a light and dark side to it. some scenes depict an old man waiting, and a young person going. and some symbols where painted to flow together to create their own story, some faces can be very symbolic but that is the nature of a storyteller's face. the painting itself could be seen as a skeleton and the stories or bones can be closely examined to piece together the tale of one's life or death. death is inevitable, but so is life.

 BONES
JORDAN GIBSON
Kelly Greene
 Kelly Greene is a multi-media artist whose work includes painting, sculpture, installation, and photography. She is of Mohawk-Oneida-Sicilian ancestry, a member of the Six Nations of the Grand River, and a descendant of the Turtle Clan.
Greene has lived in London, Ontario since 1989 where she obtained a BFA from the University of Western Ontario. She began her visual art studies at the University of New Mexico in Albuquerque, where she moved with her family when she was a child.
She has exhibited in Canada and the United States for over thirty years in solo and group exhibits, primarily at the Woodland Cultural Centre in Brantford, Ontario but also Banff, Alberta; Vancouver, B.C.; Montreal, Quebec; Ottawa, Thunder Bay, Toronto, and London, Ontario; Santa Fe, New Mexico, and Howes Cave, New York. Her work is in numerous public and private collections, and in 2012 and 2015 she was commissioned to complete two permanent outdoor installations at the Woodland Cultural Centre. She has been awarded grants from the Canada Council for the Arts and the Ontario Arts Council and was most recently awarded the first Indigenous Artist in Residence at Western University in 2021.
Her art focuses primarily on environmental and political topics from the perspective of awareness towards what humans are inflicting on our Earth, our Mother, and revealing teachings from her relations that have still survived. These relations are both human as well as everything alive, all that's part of the Earth, of which we are only one species.
And sometimes, Greene uses humour if possible, a very good medicine, although many times seriousness ensues.
Humour's healing properties have long been recognized, and many say it's what's gotten them through the toughest of times. It's certainly endured with most all people who've lived on this land for millennia and are still experiencing repercussions from enforced governmental and church restrictions and abuses.

So I've been thinking that other forms of humiliation and commentary can still be aimed at our first Prime Minister, John A. Macdonald, who was instrumental instilling the residential school system as well as other racist, Eurocentric ideals that nearly decimated the Indigenous people who always lived in the newly formed Canada.

When I see some of his portraits, especially the one chosen for this sculpture, with his smile so smug and menacingly confident, I want to punch him in that face.

This response is for therapeutic reasons, a physical release towards what he attempted to annihilate, and in so doing, his just deserves. I feel this thought and action are extremely minimal compared with what he enforced on all Native people. Some of these regulations are still alive today.

The old Bozo punch clown came to mind immediately, since it was prevalent in most households during my young childhood. So I hope others will join me in giving his nose a punch and maybe laugh a little. But please set him up again, as he doesn't automatically pop back as he should.

John A-Zo Punch Clown
KELLY GREENE
Wesley Havill
www.wesleyhavillindigenousart.com
Aaniin. My name is Wesley Havill, I am Eagle Clan & I am a Proud Member of Batchewana First Nation from Sault Ste Marie. I Carve Moose Antler and design using pyrography no paint. I acquire the Moose Antler from trading for my Forged Damascus Knives. I also design & make copper works & jewellery. I love working with copper for its properties & energies. Each time I heat treat the copper i am amazed at the colours I can bring out because each piece is unique each time. My work showcases my Pride & Passion for my Heritage & Indigenous Culture ,Nature and Animals. Each piece has a unique story and is one of a kind, thoughtfully made and traditionally sourced.
Doug Henhawk
 From Six Nations, Mohawk Smooth Turtle Clan. Self-taught in Wood, stone and clay mediums. He uses mostly hand tools to do his projects.
Tara Jo Hennigar
Artist with Lakota-Sioux and Metis heritage with 10+ years' experience in painting using Acrylic as a medium. Specialized in visual depiction of colonialism on native peoples in Canada, as well as depicting spiritual animals with a focus on how they have become "blurred" by society and mostly viewed on a computer monitor. Soon they will become just that – a computer image – if humans do not stop invading their habitat.
My mother was born in Wood Mountain, Saskatchewan, an area settled by Sitting Bull after the Battle of Little Bighorn. Her grandmother, Tasunke Hin Hotewin, also known as Mary Ogle, William Hall Ogle and she lost her native status from that marriage. My family is currently in the process of gaining that back.
This piece was originally submitted to the town of Tecumseh to represent its 200th anniversary to be displayed at their new city hall. The art depicts Truth and Reconciliation and also has a direct link to the Town of Tecumseh. Tecumseh was a warrior chief who fought along with the French along the Detroit River/Lake St. Clair are in the war of 1812. The Fleur De Lis icon was chosen to reflect French settlers but also morphs into imagery that reflects on indigenous people and residential schools in Canada.

Truth & Reconciliation #2
TARA JO HENNIGAR
Corrie Hill
Corrie Hill is an aspiring artist, member of the Kanien'kehá:ka (Mohawk) Nation, Bear Clan, from the Six Nations of the Grand River. Her passion for art began in her teenage years, having worked with various mediums, and has since evolved and she is now working in digital art as her preferred medium. Corrie has always viewed art as good medicine that strengthens her mental wellness and now an outlet to showcase her pride as an Onkwehon:we and a way to incorporate the Kanien'kéha (Mohawk) language. Corrie hopes to become more established as an Indigenous artist and continue to pursue opportunities to showcase her work. Corrie currently resides in Brantford, Ontario with her husband Nathan (Cayuga, Wolf Clan) and son Oliver (Mohawk, Bear Clan)
The inspiration for my art comes from my family, life experiences and my pride as a Haudenosaunee woman. It was my goal to portray the strength and resiliency of all Onkwehón:we across Turtle Island and the significance to reclaiming our culture and language. Since the birth of my son I want to share all the generational knowledge that was passed onto me so he has the strong connection to his culture that can be passed onto the next generations.
Make Your Ancestors Proud reflects those putting in the work to reclaim their culture after it being stolen due to colonization and those who are breaking generational traumas. Your Ancestors are watching over you, they hear you, they see you and they are proud of you.

Make your Ancestors proud
CORRIE HILL

Movement is Medicine reflects the good medicine that comes from movement of any kind. We should give thanks to our bodies and all the amazing things they do for us. Whether that is taking a walk and connecting with Mother Earth, dancing or laughing with loved ones.

Movement is Medicine
CORRIE HILL
Cody Houle
Cody Houle is an Anishinaabe artist from Northern Ontario, Canada, currently residing in Brantford. A self-taught painter, Houle didn't realize he enjoyed this particular art form until he had already created multiple pieces at the age of 31. Though drawn to abstract visuals it is the woodland paintings that resonate most for Houle and his sense of his culture. Growing up in northern Ontario Houle felt shame and guilt surrounding his Native identity; now, his art allows him to show pride and strength in being an Indigenous man. Houle believes it is important to share art to inspire hope and encourage anyone to create.
I paint for my mental health most days. I am someone who suffers from multiple mental health issues. This painting is a result of a "failed" painting. I blended it out with all the colours on the canvas. As I was blended the brush removed part and I see the colours underneath. I created it using a pallet knife and allowing myself to flow and movements come out.

Racing Thoughts Of A Indian
CODY HOULE

I love painting florals, but I also love abstract artwork. This is my style and take on both of those, unrestricted from perfect symmetry, from perfect lines.

I create these with complete freedoms not worrying about making a mistake. I allow them to come from deep in me I blank out and paint them, trying to discover the artist I can be.

Wildflowers Before Colonization
CODY HOULE
Mary Jacobs
Inspired by my surrounding environment in upstate New York, and my own cultural history, I create traditional Iroquois Raised Beadwork. Through research of antique creations, my work includes traditional patterns and designs. While using elements such as artisan glass, semi-precious and precious stone beads in floral designs, textiles and leather, all my pieces tell a story.
The most enjoyable of my pieces to make is the pin cushion beaded bird. Once a traded tourist item along the Niagara Falls region, I have given a modern design aesthetic with bright colors and quality materials.
With my knowledge and experience, I also share my teachings to members of my community through lectures, displays, and classes. While inspiring others in the art of beadwork, I hope to revive and continue cultural traditions.
Samantha Jacobs
Samantha Jacobs is a Seneca artist from the Cattaraugus Territory.  She is Turtle clan. Samantha is a member of the Native Roots Artists Guild.  As a child she learned beadwork from her mother Mary Jacobs.  Samantha is known for her beaded moccasins.  In the past several years she has expanded her repertoire to include quillwork, moose & caribou hair tufting.  Samantha works on her home territory where she shares her knowledge as a community educator.
I am a part time artist.  I work on my pieces because I find it relaxing and I enjoy the process of creating art. Whether I'm working with beads or making a mess with corn husk or moose, my art is free form and each piece is organic in its growth.  I make art as a way to reflect the world around me in a self-expressive visually appealing way.  No matter what the subject of a piece deals with, whether it's a random flower or a leaf that caught my eye, or a particularly interesting story I've heard along my travels; my completed work is always about telling a story.  Often times that story may only mean something to me, but it still tells a story or holds a memory of an experience I want to keep, remember and share with others through my work.

Pollinators
SAMANTHA JACOBS
Brennen Johns
Gagwe:goh sgë:nö', I am Brennen Johns. Turtle clan and a member of the Seneca nation. I am a learner of the Seneca Language and work out of the "Sully" Huff Heritage Center located on the Cattaraugus Territory. I still currently reside on the Cattaraugus Territory and have been doing pottery since 2021. Under the guidance of my mentor Pete Jones, I am honing skills in both traditional hand-built pottery and wheel-thrown pottery. With my pottery I am acknowledging what has been passed down to me from the time I have spent learning our language and culture. Expressing the ideas of our traditions, perseverance and the things we may find beauty and solace in.
Sunrise Flowers is a wheel-thrown clay pot, the color was inspired by the hue and aura of a morning sunrise. The orange daisy flower blooms represent happiness and gratitude for seeing a new day.

Sunrise Flowers
BRENNEN JOHNS

Passing Traditions is a hand-built clay pot inspired by past traditional cookware. The metal glaze running down the sides of the pot represents indigenous people transitioning from traditional clay cookware to the contemporary iron cookware after contact with the settlers.

Passing Traditions
BRENNEN JOHNS

Family Dinner is a hand-built clay cooking pot with a usable spoon crafted from a gourd squash.

The designs and impressions on the collar of the pot is a contemporary representation of what can be found in depictions or shards of old cookware. The gourd spoon was added to showcase what families would use to serve themselves in the past.

Family Dinner
BRENNEN JOHNS
Stevie Jonathan  
Watkwanonhweraton Sewakwekon!  (Greetings Everyone!)  Stevie Jonathan is a Mohawk nation, Wolf clan woman of the Grand River. Stevie is a digital, watercolor, and raised beadwork artist. When she is not creating, she is working at Six Nations Polytechnic where she bridges her passion for language and cultural revitalization as a manager and instructor teaching Hodinohsó:ni history, including the Creation Story. This piece is called The Downfended Girl. Her story is our beginning. This piece features the light and beauty of Sky World and shows Sky Woman in her early womanhood cultivating her gifts as a downfended child who would later grow up to do and create many extraordinary things. She grew up quickly and soon would marry, bring life to our world on Earth, and raise her grandchildren Sapling and Flint. Today she still watches over us as Grandmother Moon.
This piece is called The Downfended Girl. Her story is our beginning. This piece features the light and beauty of Sky World and shows Sky Woman in her early womanhood cultivating her gifts as a downfended child who would later grow up to do and create many extraordinary things. She grew up quickly and soon would marry, bring life to our world on Earth, and raise her grandchildren Sapling and Flint. Today she still watches over us as Grandmother Moon. As a child I only heard fragmented pieces of the whole story of our Creation and the lifecycle of the Downfended Girl. I always wanted to know more about this story to feel more connected to myself as a Haudenosaunee woman. Today, I share this story with as many Onkwehonwe in as many mediums and contexts as I can with the goal of helping others feel more connected with their identity as Onkwehonwe too.

The Downfended Girl
STEVIE JONATHAN
Penny Minner
Seneca, Turtle Clan
My parents were very artistic, traditional craftspeople of their time. My father, Lester Jimerson was a traditional wood carver and mask maker. He made horn rattles and turtle rattles and traditional Seneca headdresses, while my mother, Hazel would make traditional corn husk dolls, corn husk mats and salt bottles. They both have works in the Smithsonian Institutes collections.
Traditional arts and crafts were commonplace in our household. I learned much from watching them. I also learned a lot about basket making from my cousin, Midge Dean Stock. I feel that through my talents I am able to share their spirit with others to pass on to the next generation and to those who are willing to learn.
Over the last 10 years I have worked within the community to teach black ash splint basket making and corn husk doll making, though I have been practicing the craft since 1998. The basket making process is time consuming and labor intensive and because of that, many students find it is not for them. Finding a dedicated student to who I can pass this along and keep the tradition alive is a true pleasure.
Residing on the Allegany Reservation in Western New York. I have done demonstrations for the Iroquois Indian Museum, the Seneca Nation (various departments), SUNY Fredonia, the Fenimore Art Museum, the National Museum of the American Indian Smithsonian in NYC. In 2019, three of my pieces were acquired for the National Museum of the American Indians permanent collection, a lifelong dream.
For my art piece, I combined my two loves, bead work and basket making. I began this piece earlier this year, and strawberries are always on my mind at Springtime especially. The beaded piece includes strawberries, both in the blossom stage and to full size. In our culture, we give thanks to the Creator and celebrate the strawberry as a time of renewal, it's a symbol of health, blessings and thanksgiving, with deep roots in our Creation story. This basket represents a spring time refreshing piece, I call Strawberry Champagne.

Strawberry Champagne
PENNY MINNER
Rosalee Mitchell
Indigenous Arts Collective of Canada
My name is Rosalee Laurena Mitchell and I am the founder of Raónraon (Hummingbird) Creations. I am named after my extraordinarily strong, beautiful and vivacious Mohawk great-grandmother, Laurena, who was originally from Tyendinaga and later migrated to Six Nations of the Grand River. I became interested in creating beautiful beadwork based on my own personal mission to find a grounding outlet that would feed my soul, and connect me to my ancestors. That said, I can truly say every handmade piece I make is created with an abundance of passion, care and good intention.
I was fortunate to have the guidance and teachings of my beadwork journey facilitated by a very dear friend. Along the way, I have picked up a lot of my own lessons through trial and error, so I am very much self-taught in my own right. I love incorporating traditional Mohawk colors in my work, and enjoy creating pieces that emanate the radiance of nature's beauty.
Ayanna Proctor
 Ayanna I. Proctor (b. 1993) is an enrolled Piscataway, Turtle Clan. A deeply rooted sense of belonging to the wilderness stems from her Eastern Woodland heritage. Working with and around the same materials that her ancestors regularly used (i.e., fire, bone, wood, smoked animal hides, plants, shells, etc.), often triggers an inclination to create. Ayanna is a quillworker, freelance illustrator and pre-contact living history interpreter. She practices traditional woodland farming, hide tanning, wild-crafting and other traditional skills. Her quillwork has been featured in galleries and museums throughout the U.S. and Canada.
The Cedar hair comb was created to revitalize a tradition. Whether fashioned from bone or wood, it served as a customary adornment for Eastern Woodland women, that is rarely seen in the present. I feel that all of our traditions are important, even the smallest of them. To reconnect to our past, in the present allows for cultural continuity. 

Woodland Cedar Hair Comb
AYANNA PROCTOR
Clifford C. Redeye III
My name is Clifford Redeye III I am OnodowaOnodowa'ga: 'from the Allegany Territory. I was born and raised on territory and currently reside there. I am self taught and have been drawing and painting most of my life, in mostly pencil and acrylics. I specialize in leather work, specifically tooling. I have been working with leather for about 10 years.
Most of my life I've been worked in the environmental field so a lot of my art is related to the environment and Iroquois culture.
I enjoy creating art based on our stories that have been passed down. I also like to learn different versions of our stories and retell them through my pieces.
I have had pieces in various art shows including the Ganondagan juried Art show and also Seneca National Iroquois Mu seum juried art show. I have also been the featured artist at the Onohsagwe:de 'Cultural Center in Salamanca NY.
Stone giants terrorized our people and were thought to be gone, but there is still one trapped in the Ohi:yo. This piece portrays the Kinzua dam, as a stone giant. The dam was constructed in 1965 and forced the relocation of 600 Senecas and the loss of their homelands. The Kinzua Stone giant is advertised to outsiders as a side show for all to see, based on circus ads used in the early 1900's.

Sideshow
CLIFFORD C. REDEYE III
Christine Toulouse
Christine Toulouse is an Anishinaabe artist from Sagamok Anishnawbek First Nation whose current primary focus is in the traditional realm of quillwork, a form of textile embellishment using dyed or natural-coloured quills from porcupines to weave into birch bark.
Christine works to connect land and season to practice. She absorbs and passes down Indigenous memory and knowledge, tethers herself to ancestors and traditions, and invites past into present allowing for memory to become reality in her work.
Her practice involves learning cultural and traditional arts and practices from First Nations Elders and promoting the significance of quillwork as a process to learn, heal, grow, and share.
Christine's technique has been passed down from quill artists preceding her. She was taught the traditional craft of quillwork from her grandmother, Ida Assinewe (Toulouse) who is a quill box artist herself.
Time passes and we keep moving. Give me the same grace that our fields and forests have to embrace change.
Nature does not evade change, instead it beautifully evolves in preparation for the harsh cold. It is in constant and beautiful flux, exquisitely shifting and adapting. How freeing it would be to mimic this, welcoming even the challenging aches that often accompany change.
These pieces were created as a part of an autumn collection to remind us to celebrate rather than dread the challenges that change can bring. Just as our natural world presents beauty through drastic autumnal change, so are we beautiful as we face adversity and evolve.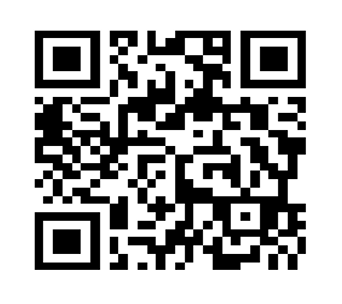 Ariel Williams
Ariel Williams is a contemporary Indigenous artist from Walpole Island First Nation (Bkejwanong Territory), who graduated in 2019 from the Fine Art program at Fanshawe College in London, Ontario, Canada. Williams mainly works in acrylic paint exploring the concept of creating surreal illusive worlds and breaking away from the stereotypical idea of what indigenous art should look like. Her work usually consists of varying scale, vibrant or dark colours, lines, monoliths, and negative space. Taking inspiration from various artists, western art, and imagination, Williams, creates atmospheric paintings that draw in the viewer.
Life on a First Nations reserve is a unique experience that only First Nations people can understand. Within my reserve, we have had deaths dealing with people walking down dark roads, and tragically getting hit by a car, due to the lack of streetlights on the roads. With this piece, I was interested in exploring this conversation that has been happening within my community and experimenting with negative space to recreate that isolating feeling you get traveling down roads by yourself in the dead of night. Using only matte black acrylic paint as a base colour, adding slight texture with brush strokes, and dotting in car lights to add depth to the painting, I was able to translate the loneliness and seclusion to the viewer.

 Rez Roads
ARIEL WILLIAMS

With this body of work, I was exploring the idea of creating a surreal western landscape and letting the piece itself tell a story. Allowing the viewer to pick up a sense of nostalgia while looking at it, but also, questioning what era this painting is taking place in. It wasn't meant to be a finished piece, but rather just a study. It was my second time studying and looking into Western art. I have always found American cowboys interesting; this is my attempt on depicting them.


Chasing a Ghost
ARIEL WILLIAMS