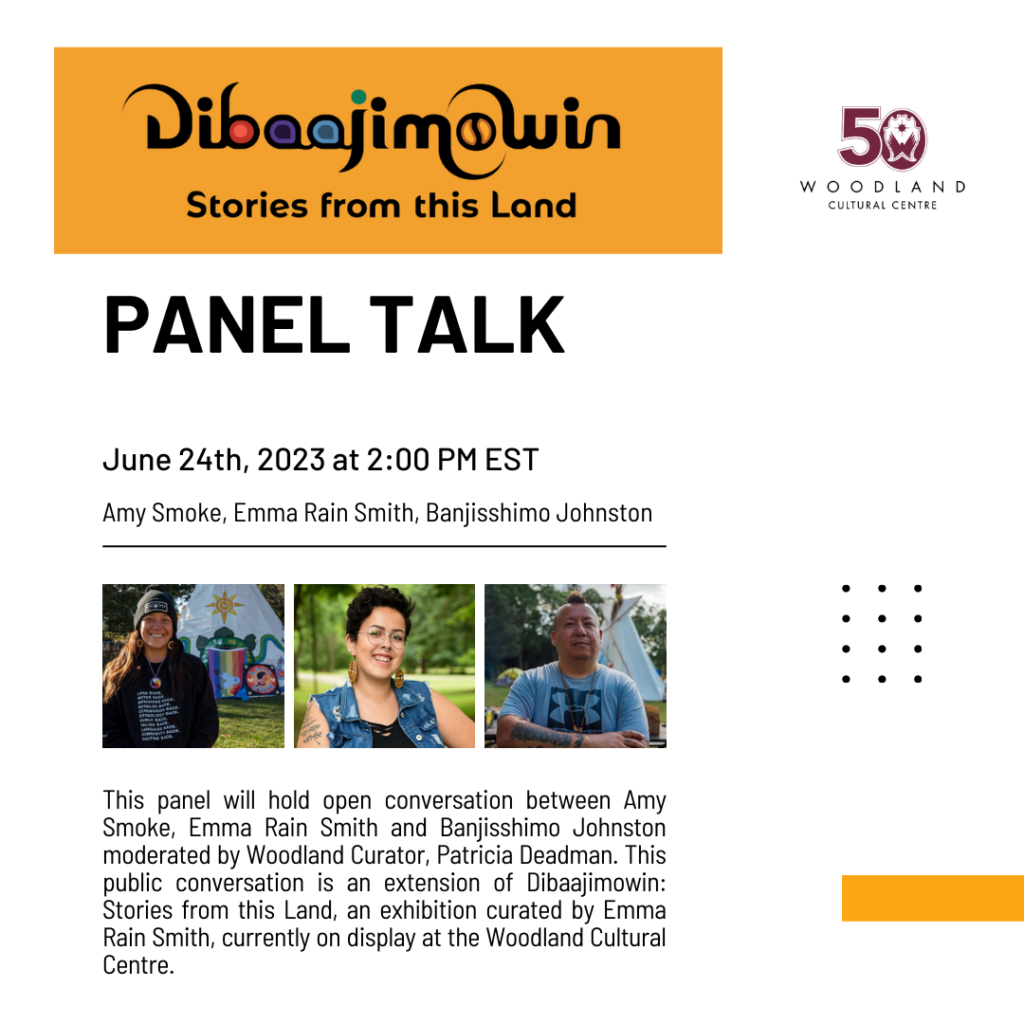 Join the Woodland Cultural Centre on June 24th at 2pm for the Dibaajimowin: Stories From This Land Panel Talk.
This panel will hold open conversation between Amy Smoke, Emma Rain Smith and Banjisshimo Johnston moderated by WCC Curator, Patricia Deadman. This public conversation is an extension of Dibaajimowin: Stories from this Land, an exhibition curated by Emma Rain Smith, currently on display at the Woodland Cultural Centre. The exhibition highlights Indigenous contributions to the history of this land, a perspective often overlooked in the settler-dominant narratives of public memory-making.
Cost: Free, with a suggested $10 donation to support Arts Programming at the Woodland Cultural Centre.